Big Something
July 7, 2019 - July 8, 2019
About The Show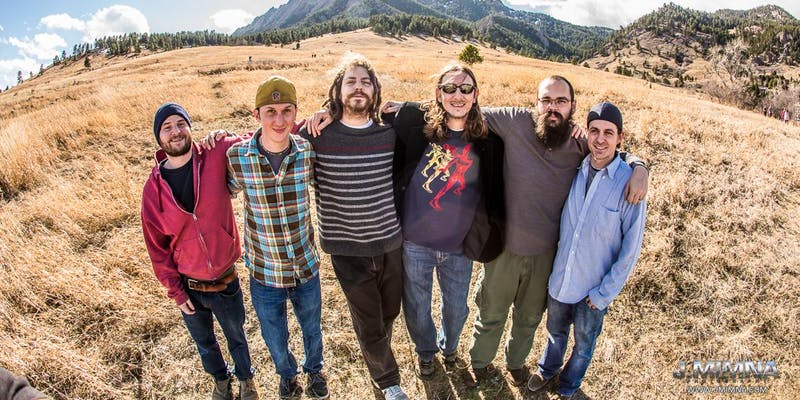 A 6 piece powerhouse with a sound that is both unique and timeless, Big Something fuses elements of rock, pop, funk, and improvisation to take listeners on a journey through a myriad of musical styles. It's no secret why this group has quickly become one of the most exciting new bands to emerge from the Southeast. Soaring guitars, EWI (electronic wind instrument), synths, horns and alluring vocal hooks rise to the top of their infectious collection of songs and represent a sound that has caught the ears of such revered stalwarts as Umphrey's McGee, Moon Taxi, Galactic, moe., Robert Randolph, and even The B52s, who have all tapped Big Something as direct support.
The band released their 5th studio album The Otherside on April 20th, 2018 as a follow up to their 2017 album Tumbleweed. The Otherside was recorded at Echo Mountain Studios in Asheville, NC with the help of Grammy-nominated producer and Carolina Music Awards Lifetime Achievement recipient – John Custer (Corrosion of Conformity) who has produced all 5 of the bands albums.
On The Otherside, Big Something continues to build upon the post-apocalyptic peyote trip imagery from Tumbleweed, concluding the story of a nomad who has made it to the other side of his journey wandering through the night towards a desert sunrise. The album also showcases a different musical side of the band with a heavier, more focused and soulful collection of 8 songs including "Smoke Signal," and "Wildfire."
Big Something is Nick MacDaniels (vocals, guitar), Casey Cranford (sax, EWI), Jesse Hensley (lead guitar), Ben Vinograd (drums), Doug Marshall (bass), and Josh Kagel (keys, trumpet).