Floodgate Operators Live Stream From Crested Butte Public House Copy
June 5, 2020
About The Show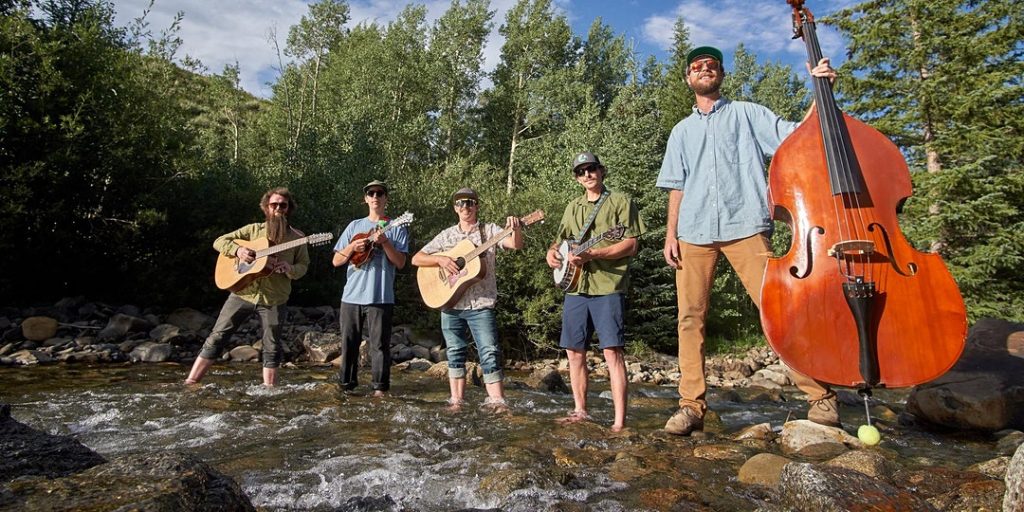 Floodgate Operators Live Stream From Crested Butte Public House
Local bluegrass boys Floodgate Operators will be performing live on the Public House stage and streaming directly to you Friday June 5th at 6:30pm MST! Due to continued public health orders, we are still not able to hold live concerts so we figured let's do the next best thing and stream it!
We are partnering with the Community Foundation of the Gunnison Valley to help raise money for their continued efforts to help those in need during the COVID-19 pandemic. We will provide a donation link during the stream and encourage all viewers to please donate if you are able. If not, that's ok too! Just enjoy the show!!
Floodgate absolutely killed their EP release party on Feb. 29th this past winter so we are absolutely thrilled to have them back for our debut live stream concert!
About Floodgate Operators:
Founded in 2018, Floodgate Operators are a 5-piece bluegrass band from Crested Butte, CO that are quickly gaining popularity all over Colorado. Floodgate Operators combine fast, flat-picking traditionals with energetic, heartfelt originals to create a unique and outrageously fun show that is not to be missed!
EP Blurb:
'Drought Driven Days' the debut EP from Floodgate Operators brings their signature sound to the fore front with five barn-burning tracks. Recorded at Evergroove Studio over the course of two days in November 2019, 'Drought Driven Days' combines fast flatpicking, heartfelt lyrics and tight harmonies to create a stellar breakout EP.