Easy Jim Live Stream From Crested Butte Public House
June 17, 2020
About The Show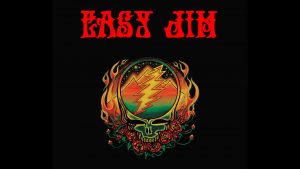 Easy Jim (The Music of the Grateful Dead) will perform a live streaming show from the Public House on Wednesday, June 17th, 2020 from 6-11pm!!
As the effects of COVID-19 continue to impact our way of life not only in the Gunnison Valley, but worldwide, we thought bringing the community together through some live music streamed into your house might help us all get through this unprecedented time through a shared experience, even if we all won't be in the same room together!.
If you have the ability to donate for those in need around our community, please do so! If not, just enjoy the show!!
Tune in Via Youtube:
https://www.youtube.com/channel/UCpaMI8Fnm8bKfTsAU0-xrfA
Tune In Via Facebook Live: https://www.facebook.com/publichousecb/
All Donations can be made directly to the Community Foundation by following the following link:
https://cfgv.networkforgood.com/projects/95667-covid-19-fund
For more information on the Community Foundation of the Gunnison Valley and their current efforts in our community:
https://cfgv.org/covid-19/