KBUT's Fish Fry and the New Orleans Suspects Tribal Gold
June 14, 2019
About The Show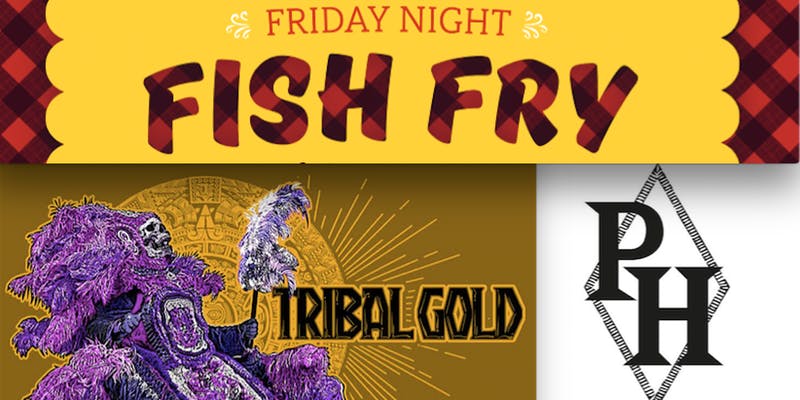 Join KBUT for the 17th Annual Friday Night Fish Fry dinner with special guests, The New Orleans Suspects Tribal Gold band, on Friday, June 14th, 4pm-9pm.  Enjoy fried fish & beignets, lawn games, KBUT's Summer Raffle, and music from New Orleans with a special second line set performed by The New Orleans Suspects Tribal Gold band starting at the Fish Fry and traveling up Elk to the Public House for two sets of late night music!
Schedule:
4pm-8pm:
Fish Fry dinner at Crank's plaza, 508 Maroon Ave, Crested Butte.
8pm-9pm:
Raffle drawing & New Orleans Suspects Tribal Gold second line on Elk Ave.
9pm-late:
New Orleans Suspects Tribal Gold at the Public House, 202 Elk Ave. (2 sets)
Menu:                                                                                                                                                   
Dinner includes fried catfish, crawfish beignets, coleslaw, cornbread, red beans & rice with Andouille sausage, and dessert!  Beer will be provided by Ska Brewing and Margaritas provided by Suerte Tequila. (Vegetarian beans are available.)
*Please bring your own plate, fork, & cup OR purchase reusable ones at event. In efforts to reduce landfill waste, we are moving away from the use of disposable items.
Tickets:                                                                                                                                             
$40 -Fish Fry dinner ticket and New Orleans Suspecst Tribal Gold at Public House performance ticket (21+)
$15  -Adult Early Fish Fry dinner ticket (thru June 13th)
$10  -Kids under 12 Early Fish Fry dinner ticket (thru June 13th)
$20 -Adult day of Fish Fry dinner ticket (on June 14th)
$15 -Kid day of Fish Fry dinner ticket (on June 14th)
For the N.O.S.T.G. at Public House performance, you must purchase the combined ticket that includes the Fish Fry dinner. This performance is a 21+over show and IDs will be required at the Fish Fry and the Public House to pick up your tickets.
If you are a scheduled volunteer at the Fish Fry, you can purchase a ticket for the N.O.S.T.G. Public House performance for $25 and receive a complimentary Fish Fry dinner. Please contact KT for more information about this option.
Email at kt@kbut.org for more information about these events.
Read more About the New Orleans Suspects Tribal Gold below:
SUSPECTS TRIBAL GOLD
Crossing New Boundaries in Music and Preserving Culture
In Uptown New Orleans, where the Mississippi River
bends an elaborate patchwork of cultures, races, and,
music come together like a well made gumbo. New
Orleans Suspects call this area home. Big Chief Juan Pardo
and the Golden Comanche Indian Tribe also hail from
Uptown and are upholding the proud cultural traditions of
Mardi Gras Indian Culture, while bringing funk infused
Caribbean rhythms to the masses.
Suspects Tribal Gold is a collaboration between these two
powerhouses. Merging the intense audio sounds of the
Suspects with the heavy tribal drum based, funk infused
visual parade that Mardi Gras Indians bring.
This presentation is geared towards Arts Centers,
Community Events, and Festivals. The elaborate Mardi
Gras Indian costumes require a bit of room. Coupling this
with crawfish boil or other cultural events allows both the
Suspects and Indians to interact before and after the show
and answer questions regarding New Orleans Culture,
Music and Mardi Gras Indian Heritage.