Liver Down The River
January 3, 2020 - January 4, 2020
About The Show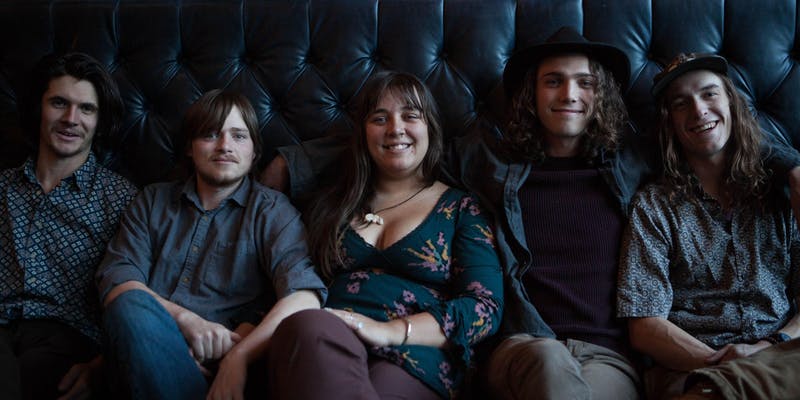 "It's as good as it gets in the jam-grass world, and they're genuine as hell. They're able to mix it up onstage with straight-up funk and rock players or right alongside some of the traditional players in American bluegrass. It's a close-knit camp, and Liver Down the River is setting themselves up to carry the torch… a gang of musicians that keep it real onstage and then aren't afraid to keep it going in a campground or by the side of a river until the wee hours; that's part of the allure, the providing of an experience."
DGO Magazine – Downtown Lowdown – 10/13/16
From the high mountain river-valley of Durango Colorado comes a five piece band of musicians called Liver Down The River. The group has their roots in countless river floats, campfires, late night picking, and Colorado living. Since its creation in 2012, the band has strived to have nothing but a good time. Their unique sound and high energy performances have lead them to share the stage with the likes of The Infamous Stringdusters, Railroad Earth, The New Mastersounds, and Poor Man's Whiskey, to name a few.
The band got their start in 2012 when Patrick Storen and Emily Winter met and started playing music together. A few common fiddle tunes and Grateful Dead numbers later, the two were ready to perform. Searching for the missing link, they enlisted the help of funk master and bass player Derek Abt. With the addition of New Orleans native Cy Fontenot on drums and funky keys man Michael "Sweet T" Todd, the music comes to life.
The music is a blend of original and improvisational compositions that take the listener on a journey. Each member brings their own inspirations and elements to the sound. From the high peaks of bluegrass, the deepest pockets of the funk, and the outer reaches of space, a unique genre of music is created. Inspiration comes from the band's collective adventures, love of nature, the following of the soul, and the drive to keep on moving on.
The band released their five track Liver Down The River EP on June 30th 2015. One year later on April 8th 2016, the band released their first full length album, Life You Love. On these tracks, Liver Down the River strives to capture the immense energy felt during the live shows, and to showcase each musician's skills.  Attempting to reflect the beautiful, yet powerful and expansive essence of the Colorado country, the inspiration comes truly… from living the life you love.
We are comprised of:
Emily Winter – Violin, Vocals
Derek Abt – Bass, Vocals
Patrick Storen – Mandolin, Vocals
Michael Todd – Keyboard, Vocals
Cy Fontenot – Drums