Magic Beans
August 15, 2019 - August 16, 2019
About The Show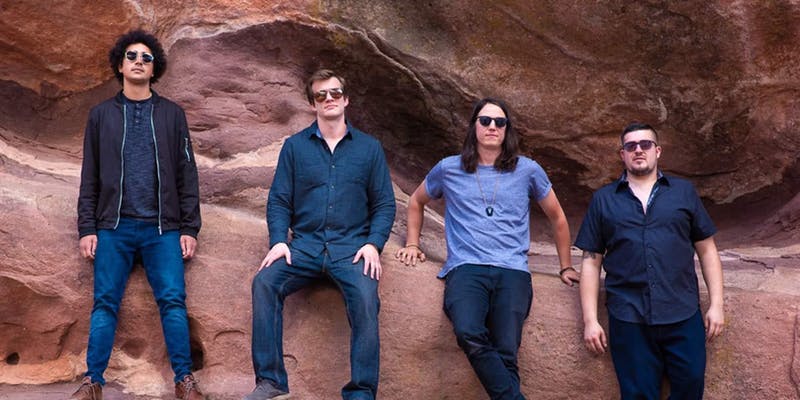 Magic Beans (Scott Hachey, Casey Russell, Chris Duffy and Cody Wales) have steadily built upon their national notoriety in a very short period of time with a passion for music that is as infectious as their songs. Hailing from Denver, their development has been aided by the warm hearth of the Colorado music scene, and quickly setting themselves apart from the pack as one of the state's premier acts. Their new album, "Casino Cabaret", is titled in homage to the vintage sign that hangs above Cervantes Masterpiece Ballroom located in the Five Points area of Denver. The venue has served as the heart beat of the Denver music scene for decades under different monikers. Its a place where the legends of jazz, soul, and funk found a common stage, and inspired the Magic Beans to craft an album capturing the different styles and genres that can be heard any given night down in Five Points. With "Casino Cabaret", the band looks to bring the heart, the vibes, and the feelings of those Denver nights coast to coast.
Holing up in the foothills of Colorado at Scanhope Sound studios, the band looked to build upon their past studio experiences and hone in on the new sound they've been building since their last release. Taking the time to make these songs come to life, adding some brass to their already full sound, and dialing in the tones on analog equipment they found ways to add layers to the songs in a way not possible to achieve live. From the album opener "Here On Out" –
featuring the saxophone of Clark Smith (Dynohunter), trumpet of Matt Wilkolak (Michal Menert & Big Gigantic), and rounded out by percussion from frequent collaborator, Will Trask, the band puts forward a full and accessible sound. True to form, the Beans even included some studio interludes taken from recording jam sessions to help tease those moments on the road where the band will lift off and take the songs for a ride.
With appearances in 2018 at some of the scenes marquee festivals, a stacked touring schedule and hosting their own Beanstalk Music Festival every June in Colorado, Magic Beans are poised to bust out across the scene and make waves for many years to come.