New Year's Eve with ETHNO ft. Megan Hamilton and Special Guests
December 31, 2021 - January 1, 2022
About The Show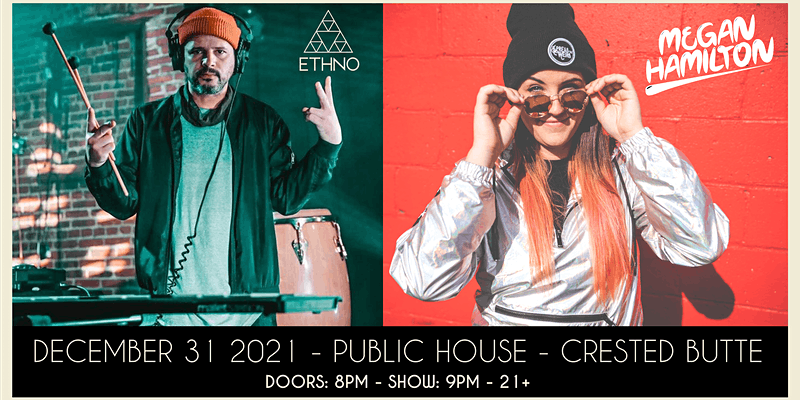 Reminder:
All ticket holders to Public House Shows must provide proof of full vaccination against COVID-19 or proof of a negative COVID-19 test result taken within 48-72 hours prior to when doors open for each show. 
Update – Masks will also be required for this show
Ring in the New Year with ETHNO Ft. Megan Hamilton and Special Guests!! Doors at 8pm – Show Starts at 9pm
INTRODUCING ETHNO, THE LATEST IN SONIC EXPLORATIONS FROM DENVER BASED DRUMMER/PRODUCER, JEFFREY JAMES FRANCA.
Heavily influenced by his love for global rhythm, ETHNO embodies the spirit and soul of Jeffrey's musical diversity. Widely known as the drummer for electronic music pioneers Thievery Corporation, Jeff brings new life, and a modern sound to the timeless experience of terrestrial vibration. You will find a vast array of influence from Africa, Asia, Caribbean and South America in the rhythms and melodies, along with lush textures and thumping bass to massage all your chakras, head to toe.
Listeners will feel the time that he has spent traveling the globe with Thievery Corporation, within the ethereal worldly approach that leaps forth decades to create a genuine future world music sound. ETHNO shows feature a driving mix of danceable global-electro sounds, blended with live percussion to create a unique sonic exploration that has moved crowds across the country.
Having recently collaborated with Gravitas and Westwood Recordings as a remixer, the debut EP of ETHNO is due out later this year. ETHNO truly reflects Jeffrey's philosophy on life and music. "We are all connected, rhythmically, sonically and spiritually. Life is fun, music is fun, and we can connect people and cultures through our most joyous contribution, music. One Love".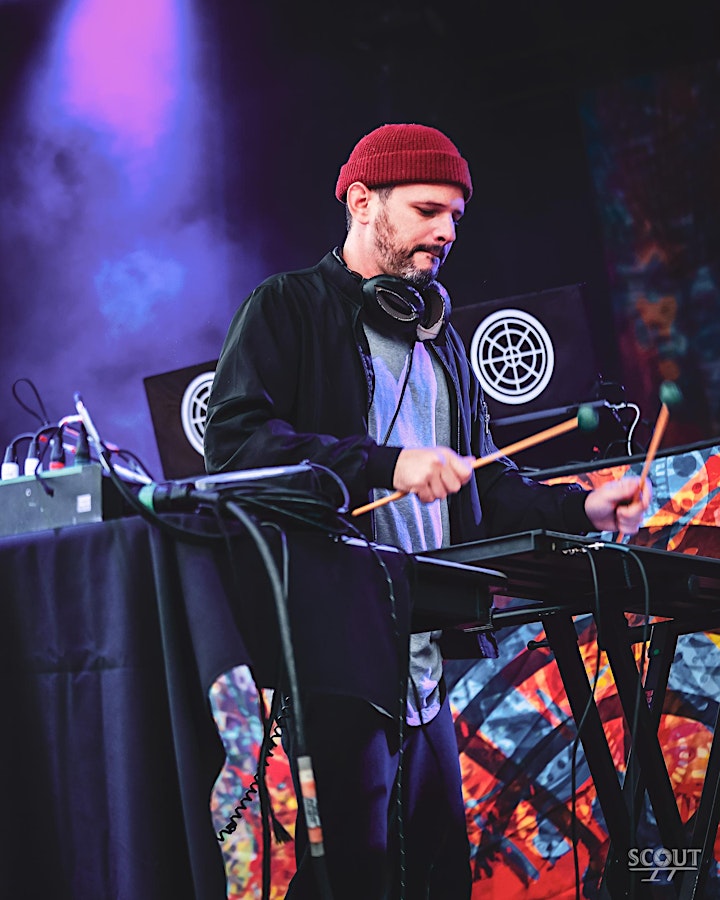 Megan Hamilton is a well-equipped rocket in the electronic orbit: her mix of hypnotic bass, funky
riffs and house grooves push the envelope with each track. As both a producer & vocalist with
hip hop roots, she's able to spin toplines atop beats at the flip of a technicolored hat.
Megan's anything-goes approach to music lends her the ability to create a colorstorm of magic
in her Minneapolis studio. Her creative direction is heavily influenced by Opiuo, EDX, and
Poldoore, and established labels Lowtemp, Buygore, Ghetto Funk & Audiophile have supported
the trailblazing artist and her forward-thinking releases.
Megan has spread the good word of unapologetic and genre-defying music throughout North
America, with performances at Lightning In a Bottle, Arise Festival, STS9's Wavespell Festival,
Canada's Motion Notion Festival and many more. Her musical resumé is comprised of sharing
stages with electronic heavyweights such as The Glitch Mob, Big Gigantic, Gramatik, CloZee
and The Floozies. Similar to many of her peers today, Megan refuses to limit herself to one
genre – so come without expectations. You're guaranteed a party out of this world.