Red Shahan
August 30, 2019 - August 31, 2019
About The Show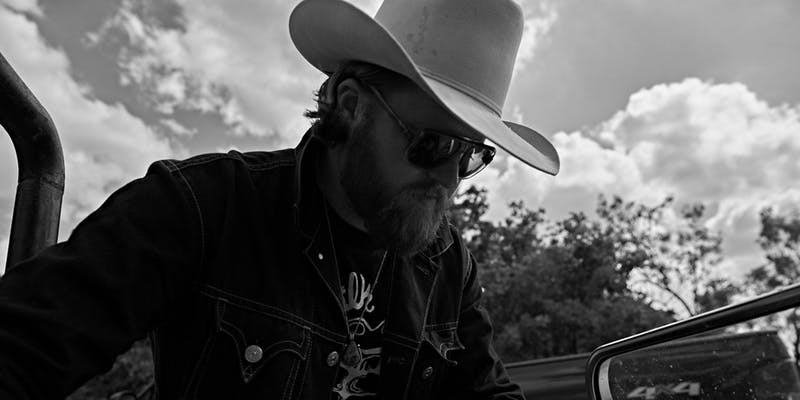 Let's keep the lonely places, lonely as long as we can …"
As career trajectories are measured, Red Shahan has covered a hell of a lot of ground in the three years since the release of his debut, Men and Coyotes — not to mention since his salad days a decade ago, when he began haunting the Lubbock club circuit and made the fateful decision that music would be his life's path rather than baseball, rodeo, or firefighting. After a few more formative years of honing his chops and confidence as a songwriter, singer, and versatile musician in different projects throughout the region, he relocated to Fort Worth and began focusing in earnest on launching a solo career and recording the album that would serve as his official introduction to the Texas music world at large. Men and Coyotes was originally released in the summer of 2015 with little fanfare, but the red-headed troubadour with the lonesome howl and penchant for somber portraits of busted boom towns and gritty, white-knuckled anthems wasn't long in hitting his stride and building a loyal audience the old-fashioned way: organically, from the ground up.
That grassroots success would in turn land him both a booking deal with the Beverley Hills-based Paradigm Talent Agency and the honor of being the first artist signed to fellow Texas artist Randy Rogers' Big Blind Management roster.  The next thing Shahan knew, he was playing his first official showcase at the Americana Music Festival in Nashville. After the set, a duly impressed English gentleman with shoulder-length silver hair approached him to enthuse, "You guys were great!" Shahan thanked him, but didn't learn until after the fact that he'd just met Robert Plant. "It was such a dark-lit room that I didn't even recognize him," Shahan confesses today with a self-effacing chuckle. "I guess I dropped the ball on that one!"
Clearly, the gifted young troubadour from Bluff Dale, Texas is already off to a great start — and Shahan's now poised to reach an even bigger audience with the March 30 release of his sophomore album, Culberson County, on Thirty Tigers. But as the new album's title track makes pointedly clear, far from being swept away by any of his forward momentum to date, Shahan is still proudly rooted heart, mind, and soul in the West Texas earth from which he sprang. And yes, he's still got a thing for coyotes, hearing in their wild cries not just the music of wide open spaces, but a defiant note of stubborn resiliency that speaks to his own instincts as a hardscrabble independent artist compelled to write about the all-too-often unsung — and unseen.
"If anybody ever had a 'spirit animal,' I would definitely say mine is a coyote," he insists. "It's just a very resilient animal — something that thrives off of the bottom rung of what people leave behind."
But as much as he admires the metaphoric potential of the scrappy underdog, as a storyteller Shahan is far too honest to ever cheapen his narratives with false hopes. In "Culberson County" when he sings, "let's keep the lonely places / lonely as long as we can," his wish is tempered with the realist's fatalism that the wilderness and coyotes can't hold out forever, because "it won't be long before they pave it down and just the highways whine." Likewise, even though he  loves his native Lone Star State as much as any other former college rodeo performer who grew up on a cattle ranch, more often than not when Shahan sings about Texas, he's not rhapsodizing about bluebonnets and carefree nights at the dancehall.
"I really like to try to paint a picture of the real Texas, because there's a lot of stuff about Texas that people don't talk about," he says. Take, for example, the album's harrowing "Enemy" — a documentary-style report from the frontlines of backwoods meth country. "I mean, I'm with the next guy that wants to throw on a pearl-snap shirt and hoot and holler over a case of Busch Light, but at the same time … how often are those people really happy? Because a lot of them come from some really hard and darker sides of Texas, and those are the things I want to bring light to." Other tales from that dark side include "6 Feet," about an incarcerated drug dealer dreading the cartel justice awaiting him on the other side, and "How They Lie," whose opening verse unspools a world of heartbreak: "Sister's in the backseat crying to her daddy, 'When we gonna move back home?' / He said it's not our house now, Daddy made a few mistakes and now they've taken everything we own / Sign the wrong dotted line in a stack of papers and everything is gone."
Just for the record, Shahan (who recently became a first-time daddy to a baby girl) has never been cheated by an oil company out of a family farm, let alone buried a bag of stolen drug money in the desert. But he infuses those stories with as much conviction as he does his more personal and "confessional" fare such as "Hurricane" and "Idle Hands," two songs that address the emotional tug-of-war of a traveling musician weighing the temptations of the road against the comforts of home (and fidelity.) And although much of Culberson County may be as unapologetically, well, grim as Men and Coyotes, there's a handful of songs here that reveal a lighter touch and even a flash of tongue-in-cheek humor. In the opening "Waterbill," a broke musician's lament served over a rollicking bed of Creedence-worthy riffage, Shahan finds himself stranded on the side of the road in Bandera, too drunk to call for help but just sober enough to dread spending the night in mountain lion country, because "I hear they love a redhead delight." In the rollicking singalong "Someone Someday" (a rare co-write for Shahan, penned with Brent Cobb and Aaron Raitiere), he sings a line about "rubbernecking all the outlaws" that lands as both a laugh-out-loud commentary on the modern Texas/Americana music scene and a playfully self-aware admission of his own aspirations and insecurity. And then there's the politically charged (albeit by Shahan's admission, deliberately non-partisan) fist-in-the-air anthem "Revolution," which really isn't funny at all — but it does flat out rock.
Like any self-respecting Texas singer-songwriter worthy of the title, Shahan can hold his own playing any of his songs solo acoustic, just like he writes them. But Culberson County is no one-man show. Like Men and Coyotes before it, this is very much a full-band affair, with Elijah Ford (an acclaimed solo artist in his own right) returning to the producer's chair, Matthew "Paw Paw" Smith (formerly with Ryan Bingham) back behind the drum kit and Shahan's old Lubbock buddy Parker Morrow on bass. Shahan himself played rhythm electric and acoustic, while special recruit Daniel Sproul was called in to handle most of the lead guitar for the sessions. Guests on the album include fellow Texas songwriters Charlie Shafter and Bonnie Bishop on background and harmony vocals, as well as Shahan's own mother, Kim Smith, who sings on the song "Memphis."
It was his mother who taught Shahan his first chords on guitar, telling him, "If you want to learn more, you can take this and go from there." "I just wanted to have her on the album as a way of saying thank you for always supporting and believing in me," he says. "She was a little hesitant at first, but she knocked it out of the park."
The same can be said for everyone else on the record, too, which of course made it especially hard for Shahan to have to wait more than a year after its completion for its belated release date this spring — really the only concession (necessitated by the kind of big-picture scheduling and strategizing that comes into play anytime an artist breaks through to the next level) that he's had to make to date in his career. He candidly admits that, left entirely to his own "blow-and-go" impulse, he might well have had three records out by now — and hopes that maybe he will come this time next year. But right now, he couldn't be happier to finally get to share Culberson County with his fans — especially those who already know the handful of songs the band has previewed live well enough to request them by name.
"People will say 'Are you going to play 'Revolution' tonight?' And I'm like, 'How do you even know that song's called 'Revolution'?" he marvels with a laugh. "But it's been very cool to see that, and I'm just really excited to get the whole album out now and to get people's reactions and input to the rest of the songs. We're all extremely proud of this record. I still feel like we haven't even scratched the surface of what we're capable of yet, but … this is a great window into what's to come."