The Fretliners and Floodgate Operators
January 13, 2024 - January 14, 2024 | Doors: 8:00PM, Show: 9:00PM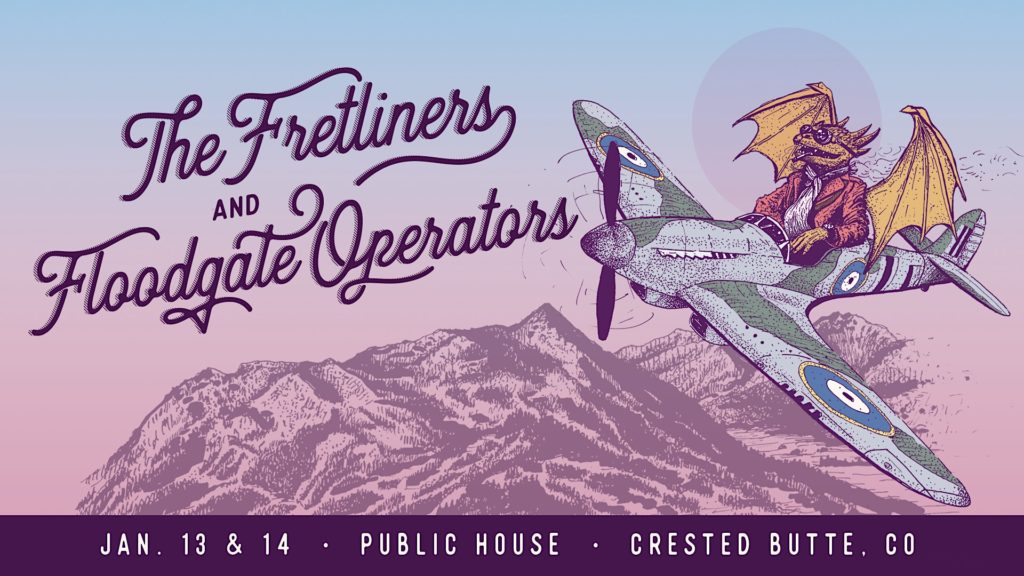 The Fretliners and Floodgate Operators co-headline two nights at the Public House this January 13 & 14!
Winners of the 2023 band contests at Both the 50th Annual Telluride Bluegrass and the 51st Annual Rockygrass Festivals, The Fretliners are a powerhouse progressive bluegrass quartet born around a single microphone in a barn in the Rocky Mountains. Influenced by a multitude of genres and steeped in that High & Lonesome sound, the band carves through the bluegrass landscape leaving new pathways and possibilities in their wake.
Consisting of Tom Knowlton on guitar, Taylor Shuck on upright bass, Dan Andree on fiddle, and Sam Parks on mandolin — these prolific pickers and singers have fluent musical conversations that invite their audiences into the dialogue. Expect hard driving energy, exhilarating solos, soaring vocals, and captivating lyrical stories. Buckle up, because The Fretliners show is sure to take you for a ride you won't soon forget!
2nd place finishers at the 50th Telluride Bluegrass Festival Band Contest, Floodgate Operators are a 5-piece bluegrass band from Crested Butte, CO. Floodgate Operators combine fast, flat-picking traditionals with energetic, heartfelt originals to create a jamgrass experience that has earned them praise throughout the Rocky Mountain West.