The Nth Power w/ Jen Hartswick & Special Guests – AlpenPhunk 2022 Copy
February 5, 2022 - February 6, 2022
About The Show
All ticket holders to Public House Shows must provide proof of full vaccination against COVID-19 or proof of a negative COVID-19 test result taken within 48-72 hours prior to when doors open for each show.
The Nth Power w/Jen Hartswick & Special Guests team up for AlpenPhunk 2022 live @ Crested Butte Public House!
Nikki Glaspie (Beyonce, Dumpstaphunk) – drums
NIck Cassarino (Jen Hartswick, Big Daddy Cane) – guitar
Nate Edgar (John Brown's Body) – bass
Jen Hartswick (Trey Anastasio Band) – trumpet, vocals
The Nth Power believes in the healing power of music. This all-pro alignment of sharp and seasoned musical vets delivers a transcendent blend of soul, funk, rock and rhythm and blues with multi-part vocal harmonies and songs that inspire audiences to dance, groove, make love or just stand there with goose bumps.
The band's electric live performances have been flooring audiences ever since the group formed in New Orleans during an impromptu jam during Jazzfest nearly a decade ago. After an EP, studio album and two live albums, the band returned in 2021 in support of their second full-length studio release, Reverence, which was featured on the first-round nominations ballot for the 2022 Grammy Awards.
The Nth Power hails from diverse musical backgrounds, races and creeds, but the universal language of love and its power to change lives is the thread that binds them. The trio features drummer Nikki Glaspie, whose credentials include Beyonce, Maceo Parker, Dumpstaphunk and countless more; guitarist and lead vocalist Nick Cassarino, known best for his previous work with Jennifer Hartswick and Big Daddy Kane; and bassist Nate Edgar of reggae giant John Brown's Body.
"It's my dream team," said Glaspie, "each one of us is a songwriter, so when we get together, everything becomes that much stronger." Beyond raw skill, however, Glaspie cites a deep spiritual connection as the glue that binds them together. "Music is what brought us together, but it's the spiritual bond that makes us play so in touch with each other," she explained.
The Nth Power's inspirational sets have floored audiences at music festivals like Electric Forest, High Sierra, Peachfest, North Coast Music Festival and Hulaween. They maintain New Orleans as their spiritual home, and the celebratory essence of that city's music culture is audible in each performance – garnering high profile festival appearances and national acclaim from outlets like Relix, Modern Drummer, Huffington Post, Glide, Consequence, Okayplayer and Sirius XM.
Simply put, there is something pretty magical happening in this band, and they're only just getting started. "Were going as far as you can go on the planet Earth and playing music," explains Glaspie, "I don't know how many times we've said it, we are so blessed."
www.thenthpowermusic.com
AlpenPhunk:
https://www.facebook.com/Alpenphunk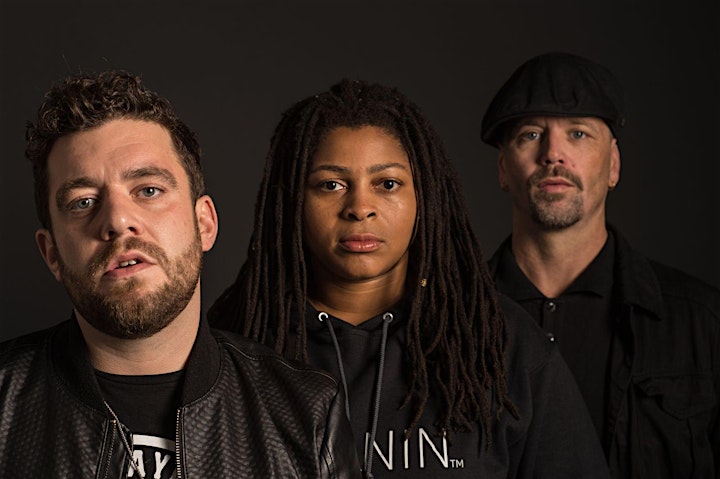 Trumpeter and vocalist, Jennifer Hartswick is one of the most exciting performers in music today. She exudes confidence and joy and brings her own refreshing spirit to the stage every time she performs. Jennifer's music is honest, soulful and comes with a maturity far beyond her years.
Hartswick is an original member of the Trey Anastasio Band and has recorded/shared the stage with Herbie Hancock, Phish, Christian McBride, Tom Petty, Aaron Neville, Carlos Santana, The Rolling Stones, Big Gigantic, Dave Matthews and countless others.
Jennifer's live performances are renowned as spontaneous, joyful and contagious. Her natural charisma and sincerity shines through, and each performance is a celebration of musical collaboration. And whether she is wailing on the trumpet or singing an intimate vocal solo, her performance is all part of a single seamless instrument, one that is played not only with astounding technical proficiency, but also with sensitivity, conviction and heart.