The Runaway Grooms
March 14, 2020 - March 15, 2020
About The Show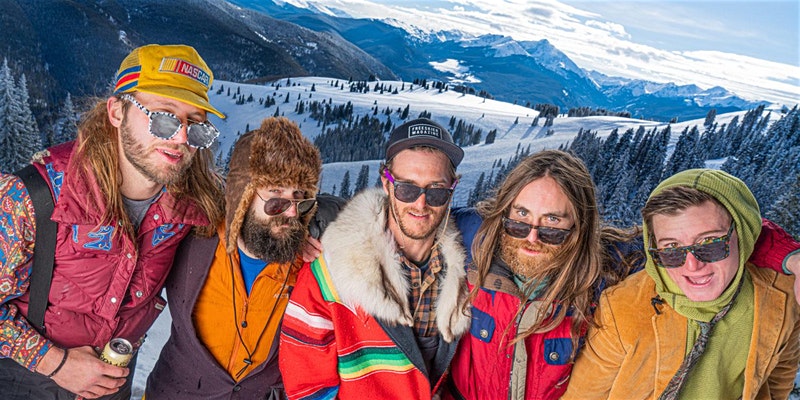 The Runaway Grooms is a five-piece Americana band based in Vail Valley, Colorado. The group started when front man, Adam Tobin, met guitarist, Zac Cialek, at employee housing on the mountain. The two were joined by drummer, Justin Bisset, shortly after and formed the original lineup. The trio moved in together, started gigging up and down the Vail Valley, and began cultivating an extremely loyal fan base.
Bassist/vocalist, Zach Gilliam, and keyboardist, Cody Scott (aka ole strong fingers), joined the band in November 2019 creating an undeniably funky sound that rings deep through the mountain passes. The addition of the new members birthed a new sound for the band and added a tasty flavor that listeners can't stop raving about. 
2019 brought TRG many fortunes including opening for Toots and the Maytals at the Vilar PAC, headlining the infamous Show Down Town Concert Series, and jamming out Avon Performance Pavilion. 2020 brings many great things for the band including their debut LP titled "Tied to the Sun".